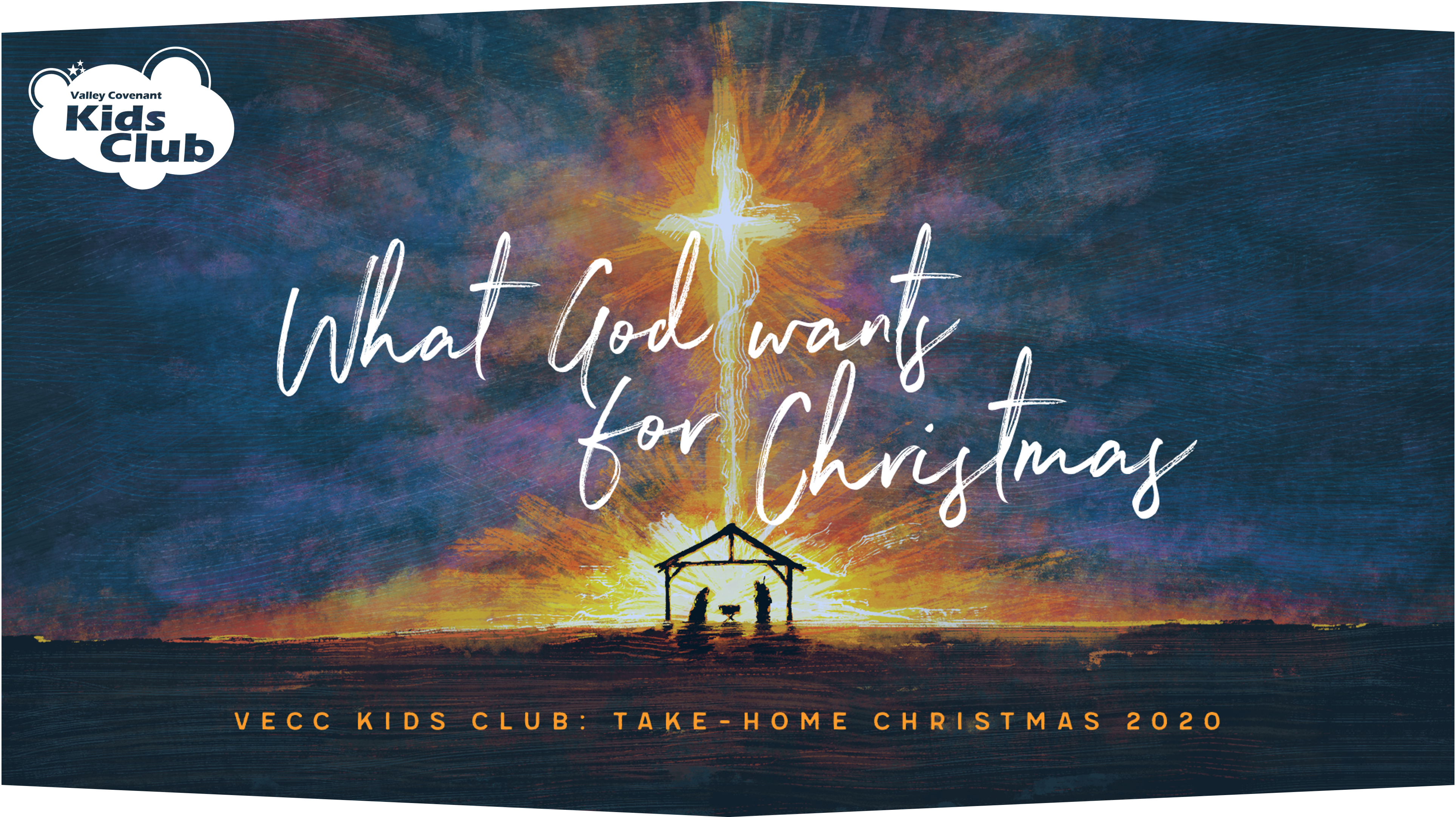 Kids Club has a gift for your family!
As the COVID-19 virus continues to require our care and distancing, we at Valley Covenant know that many families will be at home more this holiday season.
It doesn't matter if you have attended our church, preschool, Summer Adventure in the past, or not… This take-home Christmas gift is our way of saying Merry Christmas to all families with young kids in this community! We hope and pray your family stays safe and that your kids discover the true blessing of Christmas this year.
Valley Covenant Kids Club leaders have prepared take-home Christmas gifts to bless the preschool-5th grade kids in your family.
These gifts contain seven seperate presents that are designed to be opened in order on different days leading up to Christmas.
Each of the seven presents will have fun toys and activities, plus a special magnet of a special character that appearsin the companion videos** that tell the Christmas story. These tools will help your family answer the question, "What does God want for Christmas?"
Watch the storybook reading videos for the seven gifts:
(Use the menu in the top left corner to find the video you are ready to view)
How to reserve a take-home gift:
Fill out the reservation form below.
Please note that these take-home gifts are different than the kits we sent home for Summer Adventure in June in that they are ONE PER FAMILY instead of one per child. If there are more than 4 kids (PreK-5th grade) in your family, we will include additional supplies.
Supplies are

LIMITED

, so we will take reservations until all gifts are claimed and distributed.