Valley Covenant Leadership
The people of Valley Covenant Church use their gifts as full time, part time, or volunteer servants of Christ. They have the awesome privilege of encouraging, equipping and sending fellow Christ followers into ministry in the church and the community.
Valley Covenant Church Staff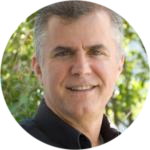 Rick Lindholtz has a passion for serving God and loving others, and a love for the arts – particularly music and theatre. Rick served for 15 years as a Covenant Evangelism Associate, teaching and training Christians across the US and Canada in the principles of sharing their faith in a positive and compelling way. He is the founder of The Pastoral Arts, a ministry department of Artists in Christian Testimony International, and the author of "Pleasant Lines". Rick and his wife Alicia have an adult daughter and son-in-law in Kansas,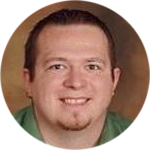 PASTOR OF STUDENTS &
CHILDREN'S MINISTRIES
Chuck Potts graduated from North Park University in 2009, as well as, North Park Theological Seminary in 2020. Over the years, he has served in a variety of Youth Ministries positions, including 9 summers in Covenant Camping ministries before joining the Valley Covenant staff in 2014. Chuck enjoys all types of games and loves to incorporate games into the ministries he serves. He also enjoys basketball, fantasy football, movies, graphic design and going on fun family vacations with his wife Heather and his three sons: Sean, Ben, and Mason.
Jill has been Director and Lead Teacher of Valley Covenant Preschool since 1990. A native of Stillman Valley, Jill is a graduate of Stillman Valley High School and Illinois Wesleyan University (B.A. Elementary Education). Before coming to Valley Covenant Preschool, Jill taught Kindergarten and Chapter 1 Reading for 5 years. Jill and her husband Bill have 5 grown children and 5 grandchildren. Jill also enjoys volunteering with the Jr. High and Senior High Student ministries at Valley Covenant Church.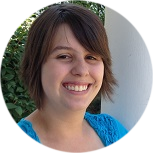 Caitlin Pierson graduated from Messiah College with a degree in Youth Ministry. She has roots in Rockford, and her husband Brent is a native of Stillman Valley. The arrival of their son Odin (and later, their son Lachlan) brought them back to be near family. Caitlin and Brent have enjoy getting immersed in the Stilllman Valley community. Caitlin also enjoys volunteering with the FUSION student ministries at Valley Covenant. In her free time she enjoys rock climbing, hiking, and camping.
Bill Raymond (Church Chair)
ex officio members: Pastor Rick Lindholtz & Pastor Chuck Potts