Valley Covenant Leadership
The people of Valley Covenant Church use their gifts as full time, part time, or volunteer servants of Christ. They have the awesome privilege of encouraging, equipping and sending fellow Christ followers into ministry in the church and the community.
Valley Covenant Church Staff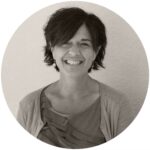 Lisa Orris earned her BA
in Criminology from Gannon University & a Masters of Divinity from North Park Theological Seminary. After
graduating from seminary she accepted a call to be the Director of Evangelism for the Covenant Church's National
Offices, where she served for 5 years. She is married to Pastor Bill Orris and they have three children: Billy, who is with the LORD, after a tragic motorcycle accident in 2015; Lauren & husband John; Michael & wife Kierra and their identical twin sons, Micah & Malachi. You will often find Pastor Lisa out on the lake soaking up the sun, walking around trying to get in her 10,000 steps, or sitting by warm fires in the winter.
DIRECTOR OF STUDENT MINSTIRES
Jill has been Director and Lead Teacher of Valley Covenant Preschool since 1990. A native of Stillman Valley, Jill is a graduate of Stillman Valley High School and Illinois Wesleyan University (B.A. Elementary Education). Before coming to Valley Covenant Preschool, Jill taught Kindergarten and Chapter 1 Reading for 5 years. Jill and her husband Bill have 5 grown children and 5 grandchildren. Jill also enjoys volunteering with the Jr. High and Senior High Student ministries at Valley Covenant Church.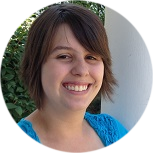 Caitlin Pierson graduated from Messiah College with a degree in Youth Ministry. She has roots in Rockford, and her husband Brent is a native of Stillman Valley. The arrival of their son Odin (and later, their son Lachlan) brought them back to be near family. Caitlin and Brent have enjoy getting immersed in the Stilllman Valley community. Caitlin also enjoys volunteering with the FUSION student ministries at Valley Covenant. In her free time she enjoys rock climbing, hiking, and camping.
Leadership Council Information and Updates